Designed by world's best technology
[Exhibition Review] Lighting Fair 2019 -Tokyo, Japan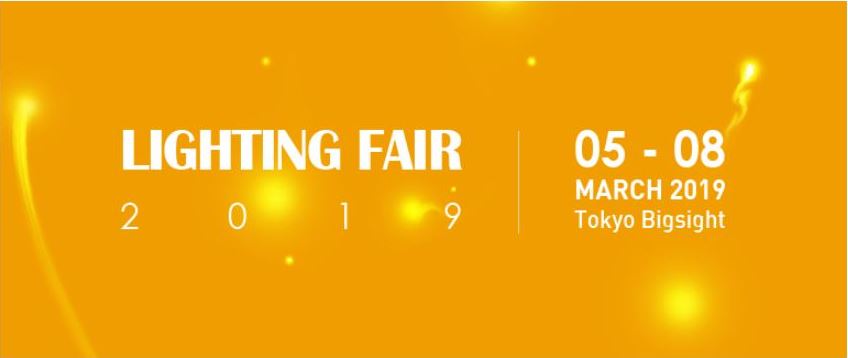 Overview


Exhibition : Lighting Fair 2019 - Tokyo, JAPAN


Date : 5 (Tue.) ~ 8 (Fri.) March, 2019


Venue : Tokyo Big Sight


Tokyo Big Sight
The Lighting Fair 2019 was held March 5-8 at Tokyo Big Sight. This exhibition is aimed at the domestic market in Japan. Although there were some buyers from Southeast Asia, Japanese companies were the main ones.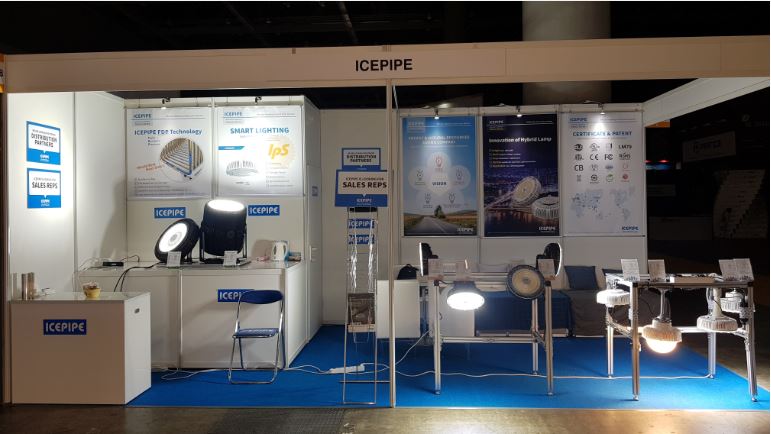 Front view of ICEPIPE booth with HB series and floodlight
ICEPIPE Corporation exhibited its new product HB series.
HB is from HyBrid which means that it maximizes heat dissipation performance by combining two heat transfer methods - metal base as a general heat sink and ICEPIPE patented heat sink.
By providing various mounting brackets, this new HB2000 & HB2200 can cover almost 10 current models. It can be installed at indoor & outdoor, also can be applied according to the site by selecting options such as anti-glare, beam angle, and dimming.
HB series is a high efficiency product of up to 160lm/W, which can save about 20% of energy consumption compared to existing products.
Durability of CD4000 and CT8000 were upgraded.
Both models have 2 versions - internal & external driver, and offer wide range of outputs from 300W to 800W. They're suitable for the fields where high power floodlight is required, such as stadium, golf course, and lighting tower.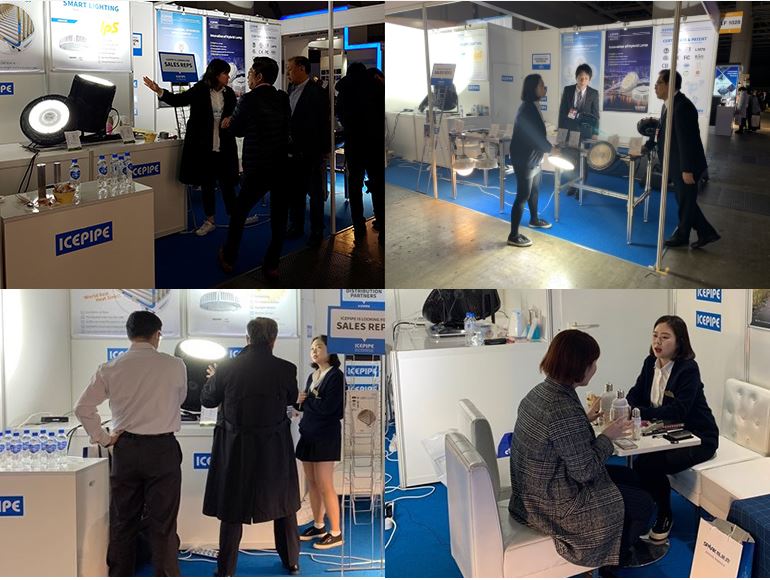 Booth meeting
6 years have passed since ICEPIPE participated in Japan Exhibition, so it was a good opportunity to meet old partners and introduce new products.
In addition to acquiring general requirements and information on the current Japanese market, we were able to share meaningful opinions, such as ICEPIPE product targets and business directions for the future.

Tel. : +82-2-861-0010|Fax. : +82-2-2084-9090
Add. : #1312 Byucksan 6-cha, 219 Gasan digital 1-ro, Geumcheon-gu, Seoul, 08501, KOREA

Tel. : +82-2-861-0010
Fax. : +82-2-2084-9090
Add. : #1312 Byucksan 6-cha, 219 Gasan digital 1-ro, Geumcheon-gu, Seoul, 08501, KOREA