Designed by world's best technology
[Award] ICEPIPE OBB, Excellent Procurement Product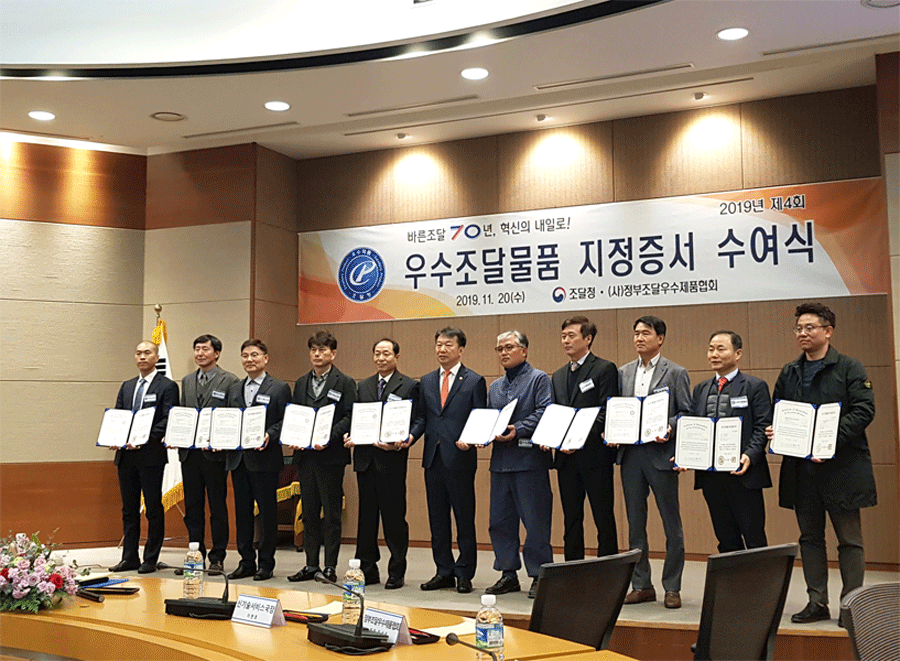 On 20 Nov. 2019, Public Procurement Service excellent product certificate awards was held. ICEPIPE, one of the leading LED lighting company, attended the ceremony, because 5 OB series with self-developed
hollow ventilated heat dissipation technology have been designated.
[5 OB series]
*Click model name, and you'll see detailed product info.
1. OBB-60W L+ -5700K    
2. OBBc-80W L+ -5700K
3. OBB-80W-5700K L+
4. OB230-100W-5700K
5. OB230c-100W-5700K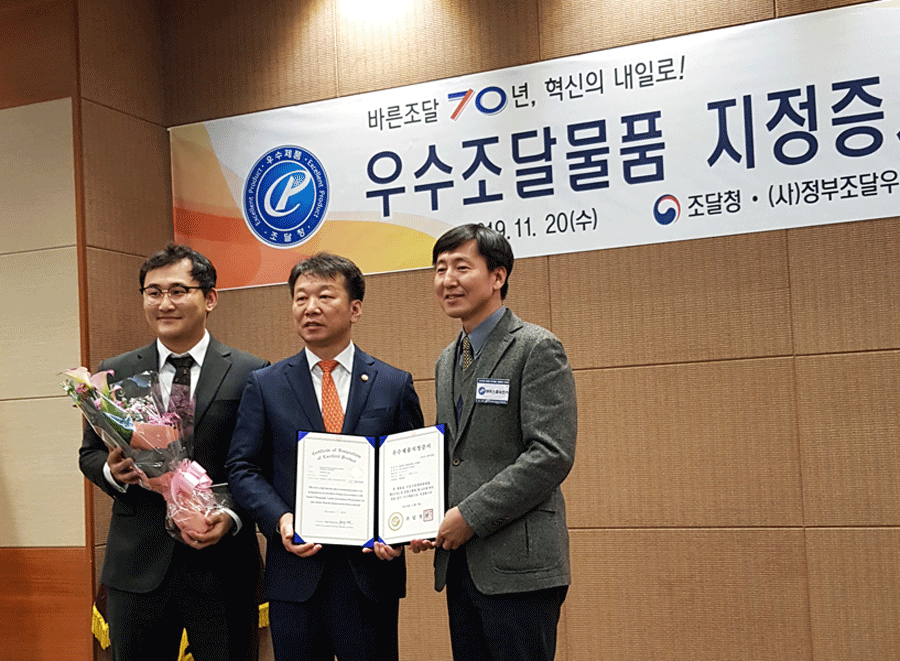 The OB series, designated as an excellent procurement product, was applied with a patented hollow
ventilated heat dissipation technology. Its excellent performance has been certified with Eco-Label, K-Mark, Energy Efficiency Level 1.
[Features]
1. LED PCB is folded into a square to form a hollow, so the air flow into and out of the product is very
smooth.
2. Two patented technologies have been applied. Excellent heat dissipation performance thanks to those
patents, made possible to mount a lot of LED chips for increased light efficiency.
3. It can be used very widely on road, park, warehouse, etc. as long as there is a luminaire which can replace
the current metal halide lamp.
4. Other LED lamps are difficult to replace. However, our products can be used with various luminaires due
to its diffusion type.
5. Conformity to structural, electrical, optical characteristics, drop, temperature test and factory inspection.

Tel. : +82-2-861-0010|Fax. : +82-2-2084-9090
Add. : #1312 Byucksan 6-cha, 219 Gasan digital 1-ro, Geumcheon-gu, Seoul, 08501, KOREA

Tel. : +82-2-861-0010
Fax. : +82-2-2084-9090
Add. : #1312 Byucksan 6-cha, 219 Gasan digital 1-ro, Geumcheon-gu, Seoul, 08501, KOREA